And we're very excited to share it with you
Imagine this scenario: You're a forward-thinking woman executive with a stellar track record, but despite your skills and determination, your organization faces hurdles. Your teams may struggle with collaboration, leading to inefficiencies, missed deadlines, and unrealized potential. Your strategic vision may feel fragmented, resulting in misaligned goals and stunted growth. The talent within your organization might be waiting to blossom, but without proper guidance, your leadership pipeline remains untapped.
Organizational Strategy
"The Blueprint for "OnPOINT" Leadership Status"
You need to be "OnPOINT" to have a higher-functioning organization.
And to have a higher-functioning organization means that you must have an Organizational Strategy.
An Organizational Strategy is a little different from a strategic plan because the Organizational Strategy takes into effect not only the organization, but its leadership, and all the entities that help it to operate, to make sure resources are where they need to be and to make sure, that the programming effort and the administrative coordinates are all matching up.
So Organizational Strategy includes a strategic plan, but it also includes an implementation plan, an evaluation tool, and all of the tools or resources needed to support those efforts.
For example: "OnPOINT" Leadership adds to Organizational Strategy, but to have, to have "OnPOINT" Leadership you have to have professional development to teach those leaders how to be better leaders.
And to teach those staff members or middle management people "What Leadership Is," and "How" to get to that status. It also includes an "OnPOINT" Leadership Strategic Plan, which is geared around six basic steps, which can be learned through my "OnPOINT" Leadership MasterClass: Six Steps To Set Up A Strategic Plan That Works!
It also includes Organizational Learning, where the company understands that (as a whole) there must be some type of training and educational component.
In addition to the "OnPOINT" Leadership Strategic Plan, the "OnPOINT" Leadership Learning Model, you have to have something that continuously keeps you "OnPOINT."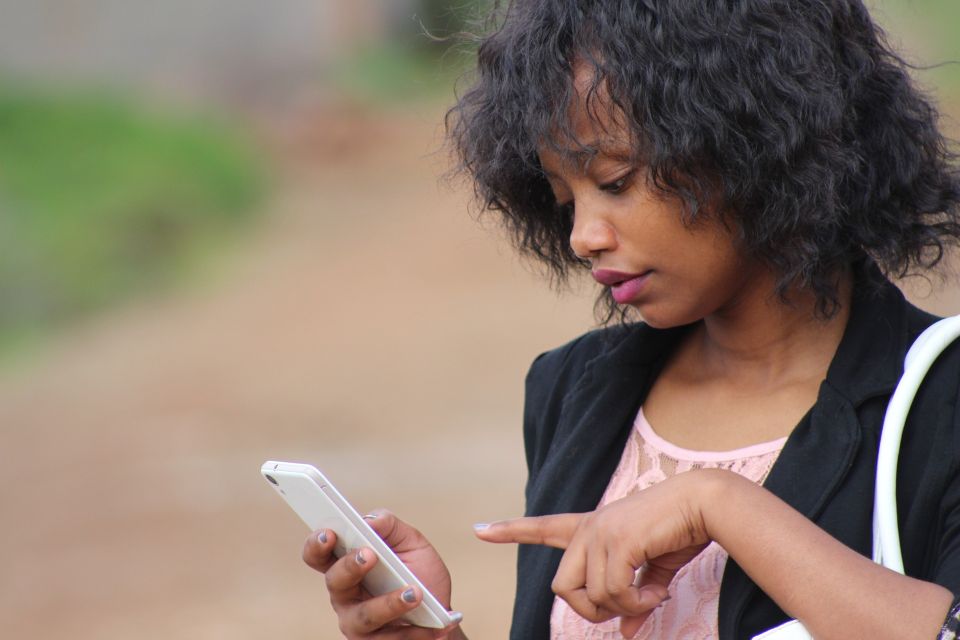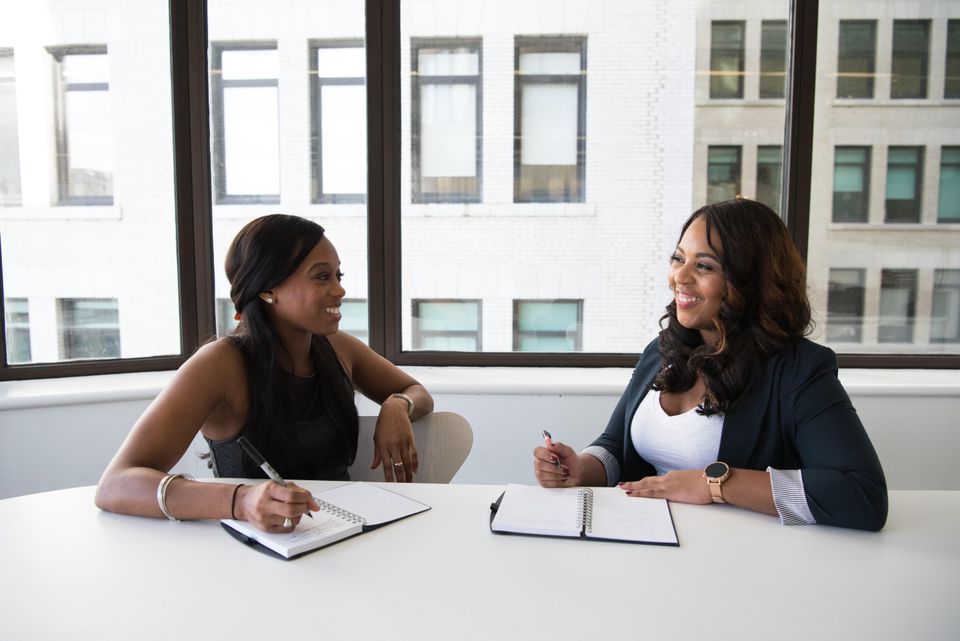 What Problem Do We Solve
Problem: the need for organization - within your organization.
To achieve organization within your organization requires utilizing the Organizational Strategy (OS) concept.
Benefits of utilizing the concept of OS:
Consistent mission accomplishment.

Employee satisfaction (employees feel appreciated, which promotes independent thinking among individuals and teams of the company).

Identified organizational structure.

Increased productivity because of the elimination of duplicate services.

Clearer direction.

Standardization of routine duties (daily, weekly, monthly, quarterly, semi-annual, and/or annual objectives that ultimately help accomplish the mission).

Provides accountability and a sense of ownership of the organization's purpose among all stakeholders.

 
Strategies By Stephanie Consulting Agency is the be-all for minority female executives wishing to build an "OnPOINT" Organization.

We are committed, to ensuring, that you take the necessary steps to get you from off-target to "OnPOINT." And the way that we go about doing that is providing guidance and direction in creating your strategic plan, [or] retooling your strategic plan, implementing that plan, and then evaluating how well it is working.

And depending on how it's working, will guide you to whether you need to back up and re-adjust [OR] whether you are so "OnPOINT" that you can raise the ante:
You can raise the growth in your organization.
You can raise the revenue in your organization.
You can raise the staff members in your organization.
You can increase the number of clients or participants that are coming through your organization.
And most importantly, you can reclaim the time, money, and energy;

YOU CAN, as the leader, THE "OnPOINT" Leader. You can reclaim the time, money, and energy that was wasted on missing the target because now that you are on target "OnPOINT," YOUR organization is running smoothly because you have so many different things in place to assure that you're "OnPOINT" meeting the target every single time, which allows you some flexibility, and some relief, in taking the organization to the next level.
Our company specializes in teaching fundamentals of saving time, money, and energy as organizational leaders increase overall efficiency among their staff. I created SBS to help women in leadership positions utilize a comprehensive written plan of action that will set their organization apart from others. It is vital to our company that women in leadership positions believe in themselves and their Organizational Strategy.
At the Strategies by Stephanie Consulting Agency, we guarantee to help your organization (as a whole) to be "OnPOINT" -
To have an "OnPOINT" Leader.

To have an "OnPOINT" Strategic Plan.

To have an "OnPOINT" Staff.

To have an "OnPOINT" Organizational Strategy.
That, without a doubt, will help you to beat the competition, to BE the competition, and to enjoy the fruits of your labor.

If you have not taken the opportunity to participate in one of our many programs, designed especially for where you are in your journey towards meeting the target, then you absolutely must participate in this opportunity because it is not only going to show you how to get "OnPOINT" it's going to show you when you know you are "OnPOINT" and it's going to make you feel more at ease with what you do, with the massive responsibilities, that you have as the minority female executive.

I'm Stephanie Tatum, CEO and Founder of Strategies by Stephanie Consulting Agency, whose signature program is the "OnPOINT" Leadership Program, getting you to "OnPOINT" status using the tools that you have and that you can create with great direction and support.
The "OnPOINT" Leadership Program is designed for minority female executives seeking higher-functioning organizations. High-functioning organizations need strategic leaders.

 

It is our Signature Program based on the best-selling book "OnPOINT" Six Steps To Set Up A Strategic Plan That Works!" written by world-renowned author Stephanie Tatum.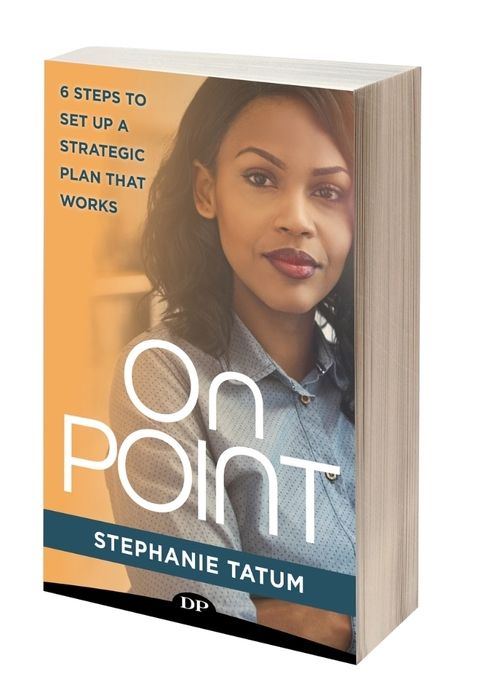 Professional Development Opportunities

 

Our company is determined to enhance the lives of our clients by changing workplace behaviors. We promise to provide individualized care for you and your organizational leaders.
Not Reaching Program Goals?
Discover how to develop an Organizational Strategy to achieve and exceed goals and objectives that you create with your Executive Team. Professional Development Opportunities book quickly.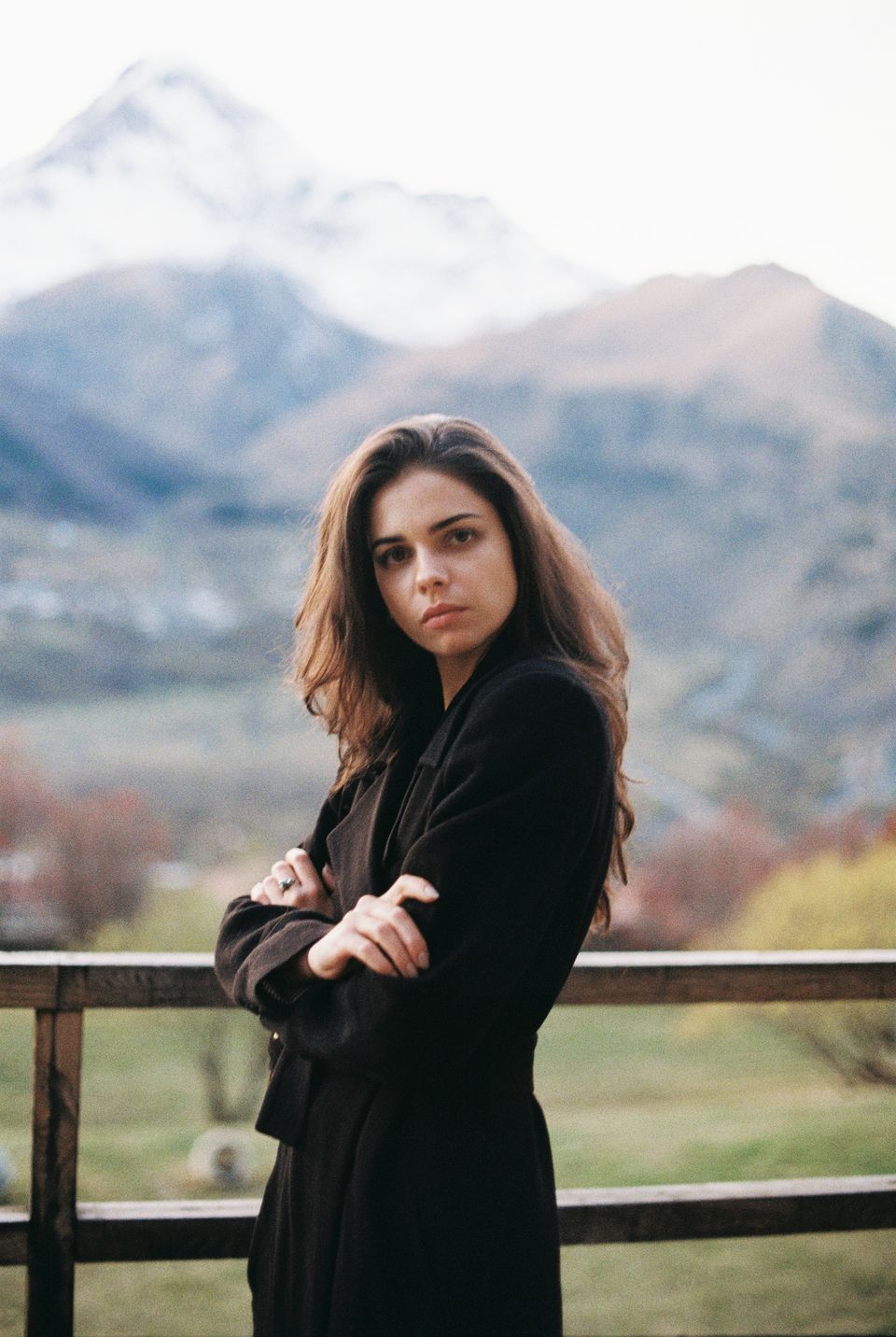 Lead | Follow | Or Get Out of Her Way

Lead | Follow | Or Get Out of Her Way

Lead | Follow | Or Get Out of Her Way

 
Organizations should periodically consider rethinking how they do business to get the best possible return on everything they do. Evaluation is done by assessing how you do things now and acting on organizational practices you no longer deem worthy.