Women Leaders On a Strategic Mission
Turning Visions Into Precision
In today's ever-evolving world, female executives are rising to the challenge, poised to lead with vision and resilience. Yet, even the most accomplished leaders encounter roadblocks that hinder their organizations' success. I specialize in empowering women executives like yourself to transcend these challenges and achieve remarkable results.
We help minority female executives
build "OnPOINT" Organizations. 
Our Mission:
Our mission is to help leaders execute their strategic plans to exceed the organization's purpose, mission, and vision.
Our vision is to ensure the sustainability of the organizations we serve so that leaders can reclaim the time, money, and energy needed to grow.
We help women in leadership take their thoughts and ideas and turn them into organizational strategies to:
Promote more precise direction for your staff members.

Establish consistency in the routine duties of all employees.

Align accountability of job responsibilities and expected tasks with employee performance evaluations.

Enable independent thinking among individuals and teams of the company, and

Provide a sense of ownership of the organization's purpose among all stakeholders.
"In my opinion, being "On Point" means diligently protecting the will of God while pertinently producing and transferring strategies into positive actions. Thank you for doing your part to continue increasing justifiable leaders."
                                                                                                              - C. Beverly McClellan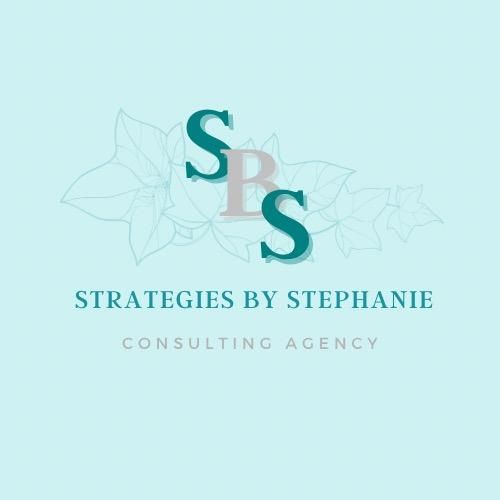 Strategies By Stephanie Consulting Agency aims to help leaders identify and solve administrative, fiscal, and operational problems.
We do this by directing the efforts of the organizational leaders in developing and utilizing their unique Organizational Strategy.
The company began in 2020 with the vision of improving employee productivity to enable the leadership to regain use of their time to grow and sustain the organization.
She had proven herself time and time to be able to think on her feet and offer quick solutions to immediate problems.

I enthusiastically recommend Stephanie Council Tatum.

Mrs. Tatum was my Program Specialist/Manager at the GA Department of Education, and we worked very closely for several years. She displayed an understanding of all the department's policies and procedures, coupled with being an excellent trainer.

Mrs. Tatum always handled herself and each diverse situation professionally. She had proven herself time and time to be able to think on her feet and offer quick solutions to immediate problems. Because she understood the job duties of each of her employees, it makes her the natural choice for any position she's interested in applying for.

Mrs. Tatum also motivates her schools, trainees, and experienced employees, providing them career advancement options and tips; all the department's staff reveres her. She would be a tremendous asset to any company and has my highest recommendation.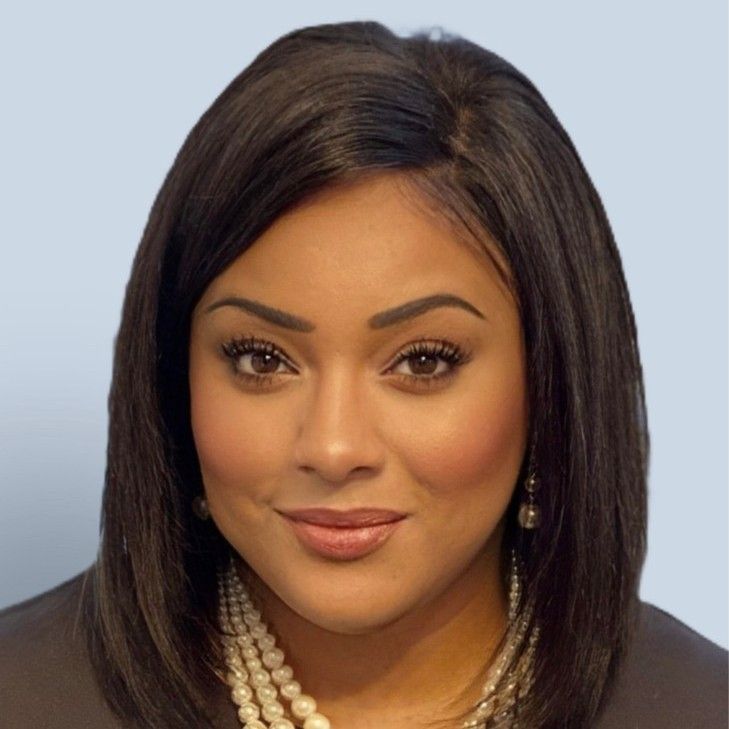 Lollie Meunier
Contracts Program Manager
Department of Human Services 

Mrs. Tatum offers the very best in professional services!
I registered and participated in her class "On Point" Strategic Planning! From book to website, the class was exceptional and easy to navigate. The class information and assignments were easily understood and applicable to the tasks needed in developing the plan. I enjoyed the weekly meetings with Stephanie to ensure that learning and understanding had taken place. This class will help organizations to reach their goals!
                                                                                                                       - Linda Darden, Founder, Total Achievement, Inc.
 
One of the BEST professionals ever!
One of the BEST professionals ever! Attentive and mission-driven. I had the pleasure of working with Stephanie on a website development, consultation, and monitoring project. She is awesome, taking your dream to reality. Par excellence professional.

Dr. Edward E. Bell, MA, EdD, LSC (VA)
Lecturer
North Carolina State University
Thank you so much for your NCEAFCS Presentation. Your words of wisdom were such a blessing, especially for our new agents. I wish you the best in all of your endeavors. I appreciate you. -Debbie S.

Our Reflections of the Professional Development Retreat with Strategies By Stephanie
By Denise Bufford
Ms. Stephanie

Let's talk about how you helped me be a good leader, effectively

And how we can all make this money successfully.

You explained to me,

that being a good leader is a necessity for Life Enhancements destiny

It starts with me

It starts with carefully demonstrating a positive identity.

And some empathy

It's important for me.

to create a plan for my team to embed in their memory

And we touch and agree,

agree that this S.O.P is maintained for the longevity of the company, far beyond what the eye can see.

We're stronger together.

We can't get anywhere if we can't build a TEAM to face any weather.

No SOS needed

A leader can enhance her people up so they can't be defeated or mistreated.

By the obstacles that come with the role

Stay in control

A leader will help her team set some major goals.

Not just for commerce

But help them mold and disclose the leader that lives in them that may have never been exposed.

Let the truth be told that taking your class Ms. Stephanie has left me feeling bold.

And confident that no matter what, me and my TEAM will always WIN.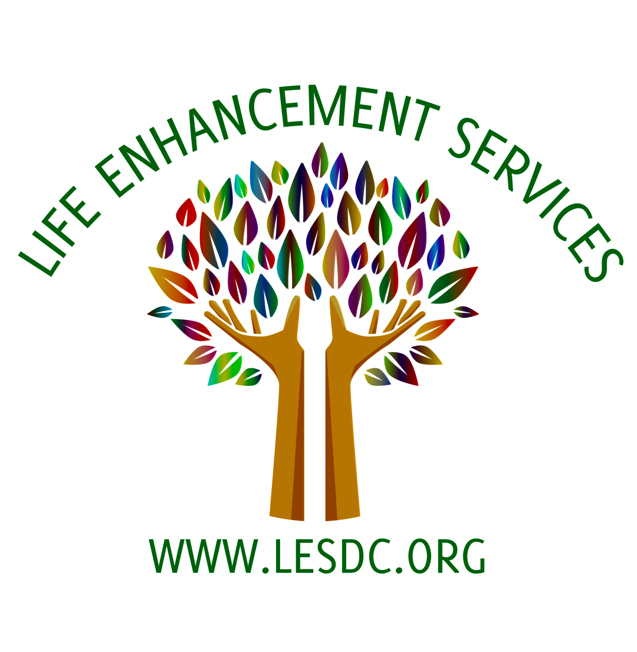 By Ka'Neisha Howard
With plans laid out and goals in play,
We gather as a team today,
To strategize and work as one,
Until our mission is finally done.
We'll brainstorm and collaborate,
Each idea we'll evaluate,
And with our diverse skills combined,
Our success is what we'll find.
We'll map out every step we take,
And note the progress that we make,
We'll adjust and pivot as we go,
And keep our eyes on the end goal.

LES Staff Retreat Poem by Ruth Mundell
LES Staff Retreat, a path to success, a map to guide us, through every test.  We learned a vision for the future, clear and bright, a plan to make it, a reality, right.
First, we must analyze our strengths and flaws, to find our opportunities and break down our walls.  We must set our goals and align them true, to every resource, we have in view.
Accountability, Accountability that's the goal you see, so that we can ensure that we are successful indeed.  Effective Communication helps us accomplish LES's mission, so that we can ensure that we carry out its vision. 
Leadership is the process of influencing others, and the process of facilitating individuals and collective efforts to accomplish and discover.
Next, we must prioritize the task at hand, and build a timeline, to help us stand.  We must assign the roles, and delegate with care, to make sure every team is prepared to dare.   
Then we must monitor our progress and growth, and adjust our plan when things seem off.  We must stay focused, and adapt with ease, to every challenge that comes with these.
212 degrees is a powerful metaphor to guide and shape the way we think, plan, and act; so that we in turn are extremely successful, and that's a FACT JACK!
LES Staff Retreat was a powerful tool, to make our dreams a reality, so cool.  Let us embrace what we learned with an open heart, and pave our way to a future that's "ON POINT", and smart. 
By


Cortney Stewart




Director of Operations




Life Enhancement Services, LLC
Strategic planning, leadership, and communication,
Three pillars of success, in any situation,
A team with these qualities is a force to reckon,
A journey with purpose, and a destination to beckon.
With a leader who has a clear vision in mind,
And the team that shares it, they are hard to bind,
With strategic planning, each step is in place,
And every challenge is met, with strength and grace.
Through open communication, the team is connected,
With a strong sense of purpose, and passion reflected,
Each voice is heard, and every thought is respected,
And the power of collaboration, is fully directed.
With a strategic plan, the team is aligned,
To the vision of the leader, with full peace of mind,
The goals are set, and the pathway is clear,
And with every step taken, there is nothing to fear.
Through effective leadership, the team is inspired,
With a culture of excellence, fully admired,
The leader's words, like music to the ears,
And the team's motivation, reaching new frontiers.
With each challenge overcome, the team grows stronger,
Their bond tighter, and their vision longer,
Their achievements, the result of their dedication,
To strategic planning, leadership, and communication.
So let us embrace these pillars of success,
And with each step taken, we'll progress,
To reach our goals, with grace and poise,
And create a future, filled with joy and noise.



Life Enhancement Services (DC/MD/TX)
Our management team had a great time participating in a leadership development workshop led by Stephanie Tatum. We all left inspired and ready to accomplish our goals. If your company or agency needs to find someone to assist with team and employee development, please consider working with - Strategies by Stephanie
https://www.strategiesbystephanie.com/
Herb Gray, CEO & Founder, Life Enhancement Services - DC/MD/TX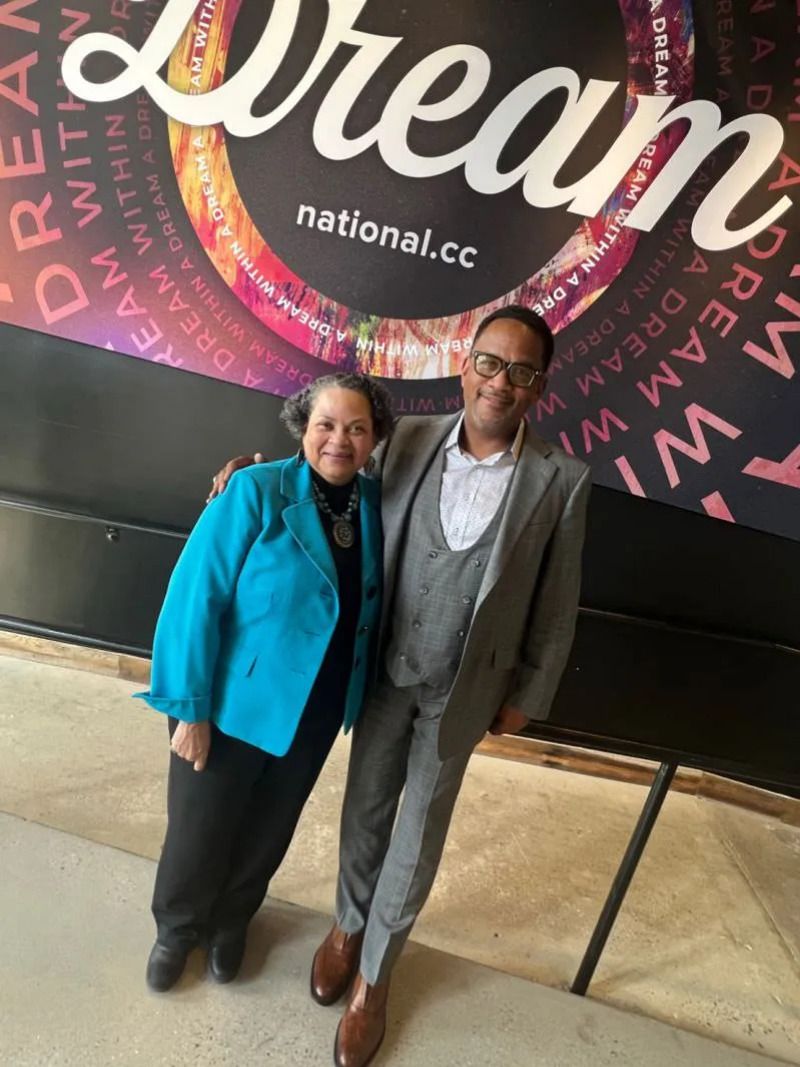 Life Enhancement Services
Washington, DC
Testimony
Chauncey Blair
Director Communications and Marketing
One of My Mentors
Mrs. Stephanie Tatum is a fantastic person. I have worked with her for 3-5 months while I was in school since she's very accommodating and flexible. While working with her, she helped and encouraged me to prioritize sufficiently to feel less stress and attack tasks accordingly. Mrs. Tatum has become one of my mentors and a part of my family! Thank you again, Mrs. Stephanie. I'm grateful for your love and support.
                                                                                                                       -Subeidaliz Colon, Student at the University of Mass.













Recommend Her Expertise
It was a pleasure to work with Mrs. Tatum. She's a true professional and is very knowledgeable about her craft. I would recommend her expertise to all who inspire entrepreneurship.
- Mark Taylor, Executive Director at Down Syndrome Forgotten
 

Sign-up Today for The
"OnPOINT" Leadership Program